Garage door opener makes it possible for the owner to open and close the garage door, without getting out of the car. It also comes with new features like safety sensors to detect if any object is in the way of a closing garage door. If your garage door opener has been damaged, the following steps would be helpful to repair it:
Talented Garage Door Experts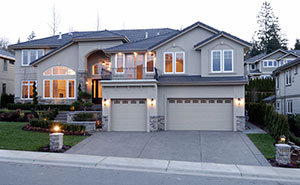 • First of all, make sure that there is a live electrical plug plugged to the cord. Test it again after allowing the motor to cool for 15 minutes.
• The sensor beam should be checked as the next step and must be cleaned incase of any blockages. Retest the sensors after moving them left or right.
• Changing any worn out plugs or sockets and replacing damaged wires will help, in case the garage door opener remote works, but the button does not.
• Replacing the batteries with new ones is also needed if the battery in the remote is not functioning properly.
• The antenna should be placed accurately and the wear of the gears or sprocket should be checked, if the door is not working properly, in spite of the door opener.
• If the door operates on its own, then check for any jammed button, lubricate it and then release it. If that does not work, then replace the button. Reset the frequency according to the instructions manual, if it has changed or is incorrect.
• Check for obstructions or blockages, if your door opens and closes partially. Try removing the obstacles and increasing the force while closing.
• Adjust the screws atop and inside the opener and also adjust the clips on the garage door opener chains to activate the automatic switches, for easy usage.
While repairing, be very careful, because it is live wired and remember to unplug the unit, before you work with adjustment screws and spring inside the opener.